LGBT Pride Month Psychology Reading List
July 2, 2014
Originally posted on the OUPBlog on 26th June, 2014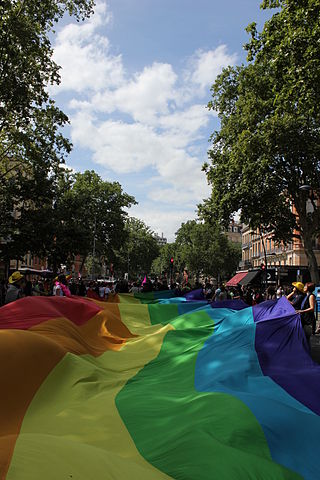 Lesbian, Gay, Bisexual, and Transgender Pride Month (LGBT Pride Month) is celebrated each year in the month of June to honour the 1969 Stonewall riots in Manhattan. This commemorative month recognizes the impact that lesbian, gay, bisexual and transgender individuals have had on history locally, nationally, and internationally.
At Oxford University Press we are marking Gay Pride month by making a selection of engaging and relevant scholarly articles free to read on Oxford Scholarship Online. These chapters broaden the scope of LGBT scholarship by taking a psychological approach to sexuality, examining the arguments of biological difference, and generating important debates on the psychological impact of society's treatment of minority sexualities.
What determines an individual's sexual orientation? Is it biological, environmental, or perhaps a combination of the two? This chapter analyses the argument that sexuality is biologically-determined, carefully weighing the purported evidence, whilst still giving due respect to the often-fluid spectrum of human sexuality throughout the history of our species.
Being "different" at school can often single a student out for harassment and abuse from their fellow pupils – whether they be of a "different" religion, race, sexuality, or special needs. Setting out the ethnic and cultural factors which influence young people's aggressive toward behaviour at school, this chapter goes on to a detailed examination of homophobia in educational contexts.
Examine the school climates out of which bullying can develop. It argues that an understanding of this is absolutely crucial for analyzing policy innovations and student wellbeing, and goes on to suggest progressive changes in school policies that could create a more positive school climate for LGBT students.
'Gay-Friendly High Schools' in
The Declining Significance of Homophobia: How Teenage Boys are Redefining Masculinity and Heterosexuality
What makes a high school gay-friendly? Positive changes have occurred not because of institutions, but because of the increasingly-progressive and inclusive attitudes of the students themselves. Whilst this chapter links the findings with other research that documents decreasing homophobia in the Western world, it also urges continual challenging of the victimization of gay youth, and sets out a masculine identity based on inclusivity, and not heteronormative exclusion.
Marriage equality is one of the most hotly-contested social topics currently being debated in Western society, and stirs up passionate arguments from both camps. In 'Same-Sex Romantic Relationships', the arguments used by the Conservative Right to prevent marriage equality are examined with empirical evidence. Stereotypically, same-sex relationships are portrayed as being unhappy, maladjusted and promiscuous – is this really the case? Does the legitimizing of same-sex relationships truly have negative social and psychological impacts on society, as opponents of marriage equality often argue?
Trace the conception of prejudices and stereotypes which LGBT people still face today. Providing a useful and contextual history of modern and contemporary depictions of homosexuality, this chapter reviews the changing narratives of queer sexuality – from Cold War fears of communism and sexual perversion, to the move toward liberation and acceptance during the 60s and 70s, right through to the AIDS pandemic of the 1980s and the association of homosexuality with illness and death, and the subsequent panic narratives of the 1990s.
 Discover more: Get access to these books, as well as hundreds more OUP Psychology titles, by recommending OSO to your librarian today.